Cecil Foster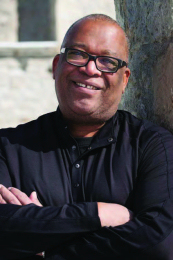 Journalist.  Novelist.  Academic.
Cecil Foster is often described as a renaissance man because of his many intellectual interests. He is an author, an academic and a public intellectual. But should you ask him to describe himself he would probably explain that he is a writer who uses many genres to tell stories about the human condition and the struggles by individuals for a better world. These stories might be in the form of his acclaimed fiction or told through his journalism and media commentaries. Or they might be in his award-winning academic writing and teaching. Or they might be in general nonfiction. These stories are about hope and about social justice and freedom. Read More
View Cecil's Profile on the Web
Recent Posts
Cecil Foster's Independence (2014) Desmond has returned to the island because the prime minister has asked those who went abroad to help rebuild the nation, now that it has gained its independence. Harper Collins Publishers,...