Cecil Foster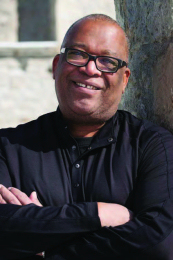 Journalist. Novelist. Academic.
Cecil Foster is often described as a renaissance man because of his many intellectual interests. He is an author, an academic and a public intellectual. But should you ask him to describe himself he would probably explain that he is a writer who uses many genres to tell stories about the human condition and the struggles by individuals for a better world. These stories might be in the form of his acclaimed fiction or told through his journalism and media commentaries. Or they might be in his award-winning academic writing and teaching. Or they might be in general nonfiction. These stories are about hope and about social justice and freedom. Read More
View Cecil's Profile on the Web
Recent Posts
Most of us recognize them from the odd period movie clip, bedecked in their black-and-white uniforms, special caps, and pocket watches; their ever-present, mile-wide smiles. They flit in and out of these shots like shadows:...
Praise for Cecil's Work
"Every sentence of Cecil Foster's Independence rings with the music of authenticity. His eye for...
DAVID MACFARLANE
Author of The Danger Tree and Summer Gone
"Foster's story of a West Indies community in transition is a marvelous read, filled with...
THOMAS KING
Author of The Back of the Turtle
"In Independence, two young children, a boy and a girl, are cared for by their...
AUSTIN CLARKE
Author of The Polished Hoe